Welcome Buddy!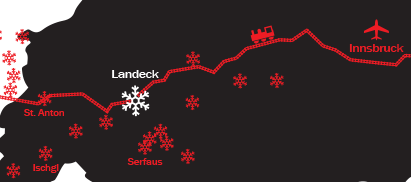 Easy to reach and encircled by glaciers, Landeck is the perfect starting point for our daily action! Super flexible with our own Bus, it's only a 30 minutes drive to 25 of the best resorts on earth! And only one sneaking move to untouched mountains, far away from the crowds!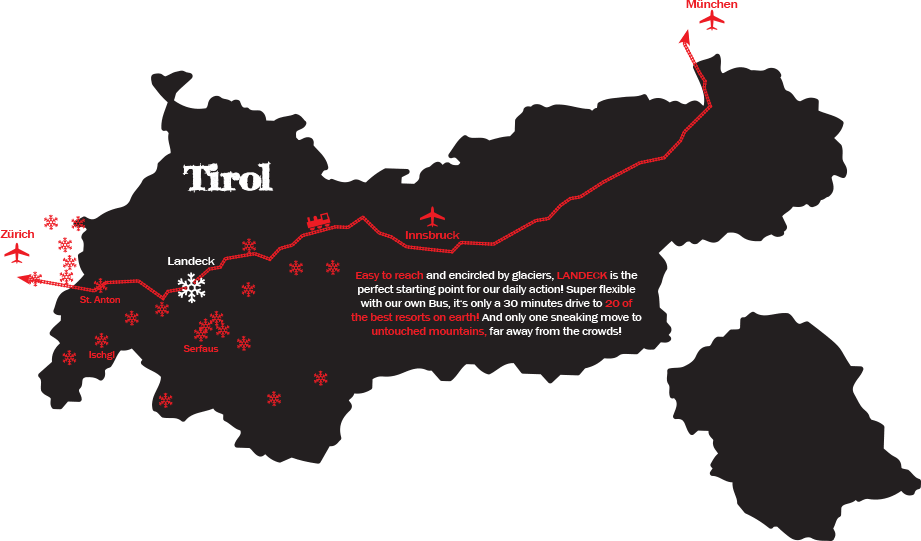 Hey buddy, congratulations!
You made it to the ultimate snowboard-school, where it's all about sharing knowledge, fun and passion of what we love to do - SNOWBOARDING! It's just about the GOOD TIMES, no matter what your skill level is or what the conditions are like, we make the best out of your day!

We always strive for providing to you the best weather and snow conditions, therefore we decide each day anew where our adventures will take place! This flexibility guarantees you to see different resorts, untouched mountains and unlimited action, far away from long lift queues, expensive tickets and overcrowded slopes!

Are you ready for a GOOD TIME? Then » Drop In!